RECEIVE FREE TANTRA TIPS & THE LATEST PROGRAMS & OFFERINGS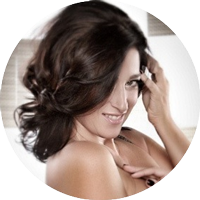 I am a Certified Tantra Practitioner & Educator and Sexological Bodyworker in Vancouver, BC.  I have over 15 years of professional training and in-depth experience. I have studied with some fantastic tantra teachers over the years.  I love what I do and that is evident in everything I offer. That's what seekers appreciate most about working with me – I not only know what I am talking about but also have a real passion for all aspects of Tantra and Sacred Sexuality.
I am a muse to inspire a deep connection to yourself, your desires, and your capacity for feeling. Sensuality-fully feeling all of the tantalizing senses-is an excellent way to awaken to the present moment and be fully alive.
:: THE ART OF TANTRA & TAO::
Tantra is an awareness practice that brings us to the totality of our being, because it includes our sexuality by its very nature, incorporating the physical, mental, emotional & spiritual.
Using intimacy practices are drawn from an ancient sciences known as Tantra & Tao, whose spiritual disciplines work directly with sexual energy. Enjoy the pleasure of discovery with a woman who understands intimacy secrets to heighten pleasure and unlock the feeling energies of the heart. You will get real-time, individual attention and feedback in an intimate setting.
SaveSave
DURING OUR TRANSFORMATIONAL JOURNEY, YOU WILL HAVE THE OPPORTUNITY TO:
Learn what women want from a Goddess who knows.
Master techniques to give your partner greater pleasure.
Expand pleasure in your body.
Enhance stamina and ejaculation control.
Discover what blocks sexual energy and what ignites it.
Learn sacred intimacy practices like Tantra and Kama Sutra.
I welcome you into my pristine, retreat-like temple space to escape into a moment held just for you.
So take a journey around the site and find out more about me, my services and my session FAQs and then allow me to guide you into a state of blissful relaxation with a massage experience like no other.
I look forward to meeting you soon! When you're ready, I'll be waiting…
With Love,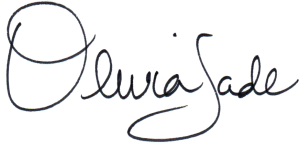 Testimonials
Just wanted to thank you for the wonderful session last week. You really helped me put into focus some of the issues that I talked to you about and I want to express my deepest appreciation to you for the work you do.

Tantra for Men

I never thanked you properly after our session. As you said, I really felt something deep and released whatever is it that I had. I would love to see you again.

Tantra for Women

I wanted to thank you for your very kind and helpful words yesterday. You are a sweetheart and an amazing woman. We wanted to thank you for such a wonderful experience for us both. We connected with you immediately, from the time you opened the door. It was a something that we will share for a long time and look forward to connecting again with you soon.

Tantra Couples

Just a follow up to today. I want to thank you for an amazing few hours. The massage so good, and your touch and to touch you, incredible. It was truly wonderful. I will remember the breathing and the flow of energy and work to practice every day. Michael

Tantra Men

I just wanted to take a moment to write and thank you for the amazing sessions we had together. I was a bit hesitant at first, but I am really glad that I took the three-session package as each session I got more relaxed and each session left me feeling like I had truly experienced something I had never felt before. 

Men Tantra
Tantra Articles + News + Events